The Medicaid news is not good.
Lots of people signing up? Yes. Is that a good thing? No – it's bad for poor Americans who need health insurance and bad for taxpayers everywhere.
Yesterday, Indiana's Mike Pence (R) became the latest governor to move toward expanding his state's Medicaid program with new federal funding allocated by Obamacare.
Pence is trying to advance some consumer-driven reforms, but he will likely end up with more than he bargained for. Heritage expert Nina Owcharenko warns, "As with most new government programs, original estimates are likely not the true full cost."
California is figuring that out. The Los Angeles Times reports that "Enrollment is expected to exceed previous estimates by 1.4 million, and administration officials said it would cost the state $1.2 billion more than originally thought."
That means a lot of states may see budget-busting additions to earlier estimates, which already predicted that expanding Medicaid would be costly: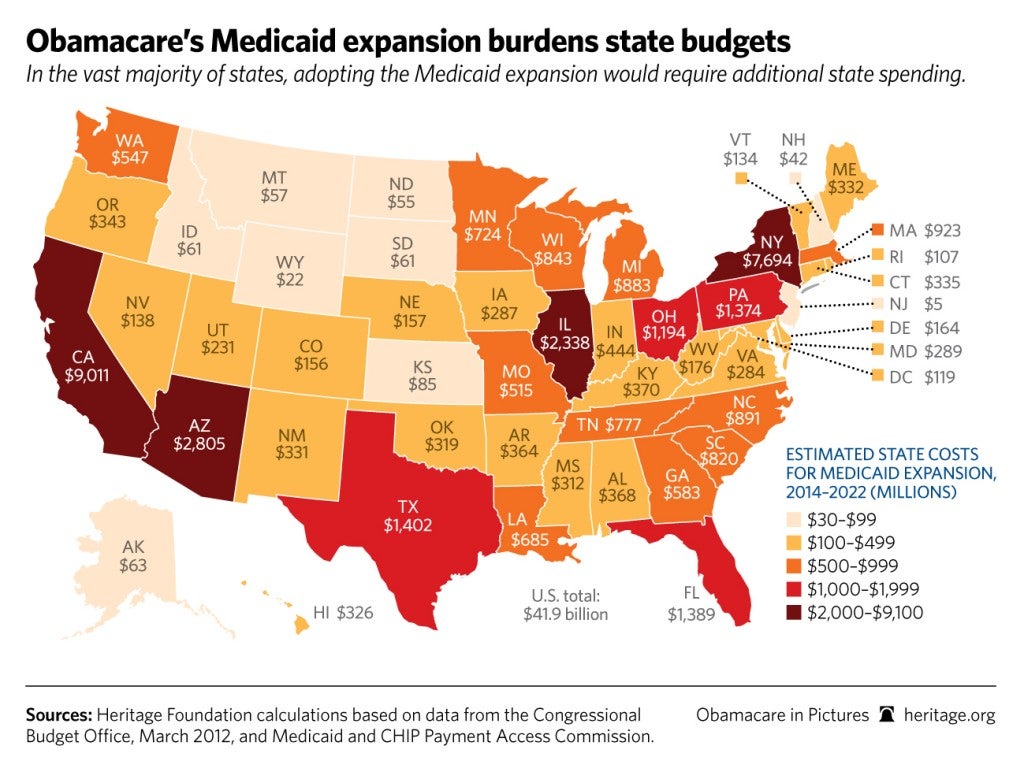 These states are relying on federal funding to cover these new health insurance bills, but Owcharenko explains that states expanding Medicaid are counting on federal promises that are anything but airtight.
States can't be sure that:
the cost will be as estimated;
promised federal funding will be certain; or
the federal government will give them the flexibility they want, if they are trying to customize their programs.
The worst part about Medicaid, which desperately needs reform, is that it does a terrible job of serving the needy Americans it's supposed to help.
Less than half of America's doctors are accepting new Medicaid patients.
These Americans deserve a choice in their health care. That's why we need patient-centered health reform – not a massive government program expansion.
Read the Morning Bell and more en español every day at Heritage Libertad.
Quick Hits: