KYIV, Ukraine—After a U.S. airstrike in Iraq killed Iran's top military commander, members of a coalition of Iraq-based, Kurdish Iranian militias say they are ready to go to war against Tehran.
"We accept the U.S. military as a liberation army. In the event of war, we will return to our country and fight with our people against dictatorship," Hirsch Yousefi, 20, said of the Islamist regime in Iran.

Yousefi is a Kurdish Iranian peshmerga fighter with the Organization of Iranian Kurdistan Struggle, an exiled opposition group based in Iraqi Kurdistan.
President Donald Trump authorized the targeted drone airstrike early Friday morning that killed Qassim Suleimani, commander since 1998 of Iran's Quds Force, which conducts military and spying operations outside the nation's borders.

Suleimani, 62, also held the rank of major general as part of Iran's feared Islamic Revolutionary Guard Corps, which includes Quds Force.
Secretary of State Mike Pompeo said the airstrike that killed Suleimani near Baghdad International Airport also disrupted an "imminent attack" in the region and saved American lives.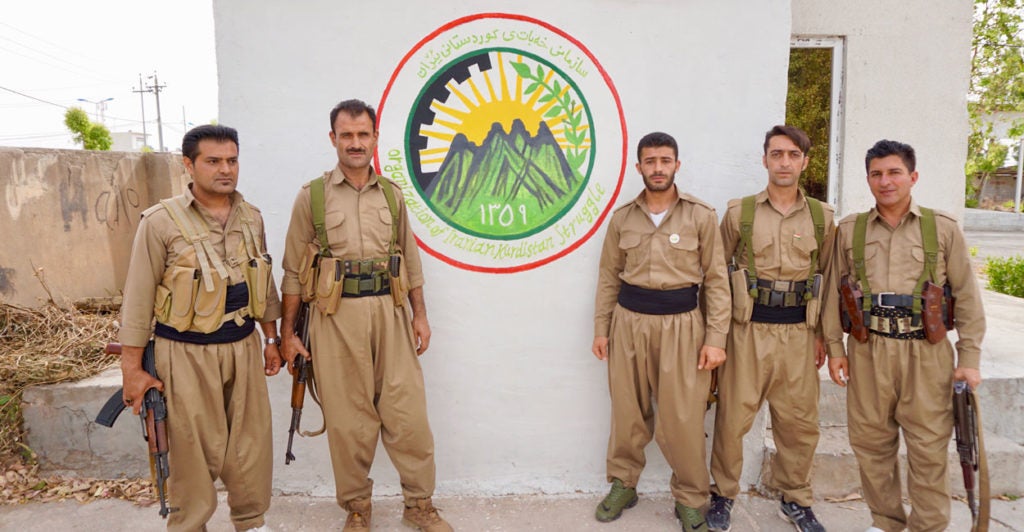 "This is in general good news for people in the Middle East, in Iran, and not least for Kurds," said Kako Alyar, 35, head of the Central Committee Secretariat of the Komala Party of Iranian Kurdistan, an opposition group based near the Iraqi city of Sulaymaniyah.
"Qassim Suleimani was a prominent and an active leader of Qud's troops, which was responsible for a huge number of operations targeting the people of Syria, Iraq, Yemen, Kurdish people in Iran, and the Kurdish political parties," Alyar told The Daily Signal. "He was also an active enemy of the United States and their interests in the Middle East."
Iranian proxy militias attacked a U.S. military base last week, killing an American contractor. Following a retaliatory U.S. airstrike, Iran-backed protesters stormed the U.S. Embassy in Baghdad—presumably under Suleimani's orders, according to U.S. officials.
Suleimani was responsible for the deaths of hundreds of U.S. troops during the Iraq War, U.S. officials say. According to the Pentagon, Suleimani had plans for more attacks against U.S. diplomats, service members, and other American interests, both in Iraq and elsewhere throughout the Middle East.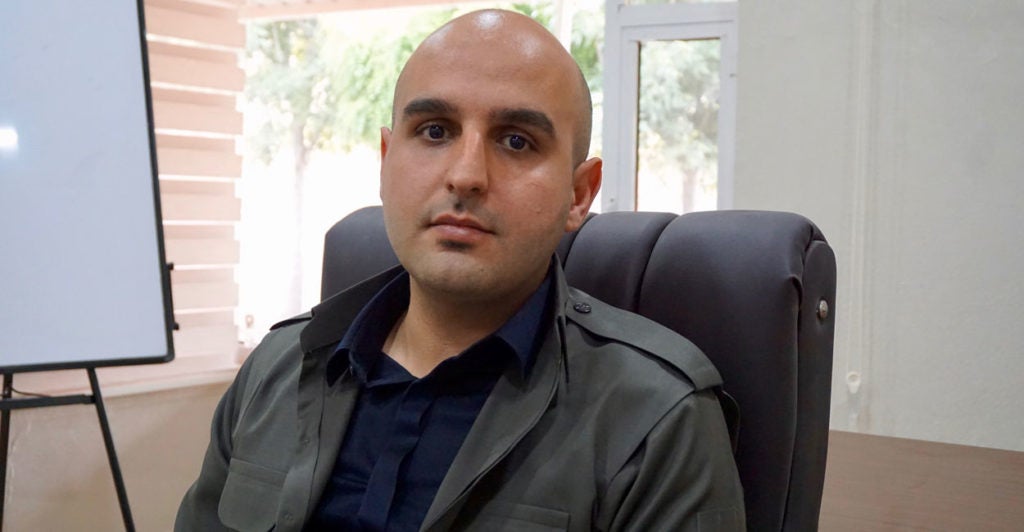 In a statement Friday, James Jay Carafano, vice president for The Heritage Foundation's Davis Institute for National Security and Foreign Policy, called Suleimani "a chief architect behind Iran's continuing reign of terror in the region."
Iran's Supreme Leader Ayatollah Ali Khamenei vowed revenge for Suleimani's death, reportedly saying: "A harsh retaliation is waiting for the criminals whose filthy hands spilled his blood."
The U.S. military and State Department are reported to be preparing for retaliatory attacks by Iran.

The State Department told all American citizens to leave Iraq, and the Pentagon announced deployment of about 3,000 more U.S. troops to the Middle East.
Tensions between the U.S. and Iran are rapidly escalating. And inside Iraqi Kurdistan, Kurdish Iranian opposition groups generally see a potential conflict as their long-awaited opportunity to launch an insurgency against the Islamist regime in Tehran.
"We have received news from the Kurdish areas in Iran; everyone is happy with the news of Suleimani's death," Alyar said. "This will also weaken the regime's position among the population … because Suleimani was the symbol of Iranian authority in the Middle East."
Yousefi, who was born in Iran and moved to Iraqi Kurdistan when he was 8, said news of Suleimani's death likely would galvanize anti-Tehran sentiment within a northwest Iranian territory called Rojhelat, home to approximately 8 to 10 million Kurds.
"We will see a lot of reactions in the next few days," Yousefi said of Iran's Kurdish population. "This could unite a small number of people who still accept the regime. But most people want to destroy the regime."
"We always knew America was a powerful ally," Yousefi added. "We are defending our nation, not the American people. But maybe in this war we and the United States will work together … it is a war of democracy against the dictatorship of Iran."
Ready for War
The peshmerga are a volunteer Kurdish fighting force that represents an ancient warrior tradition that predates Alexander the Great. In Kurdish, the word peshmerga roughly translates to "one who faces death."
Following the 1979 Iranian revolution, Ayatollah Ruhollah Khomeini, then head of the newly installed Shiite theocracy, declared war against the Kurdish people, who are mainly Sunni, because of their demands for democracy and an autonomous Iranian Kurdistan.
Iran's Kurds fought back from neighboring northern Iraq, forming a collection of armed opposition groups. For decades, these groups have sent their peshmerga fighters over the mountainous border into Iran to wage an on-again, off-again guerrilla war against Tehran's forces.
Opposition leaders say Tehran has created an Orwellian police state inside Iran in which Kurds are frequently and arbitrarily arrested, tortured, and sometimes killed.

Yousefi's father, who is a peshmerga resistance fighter, was tortured so badly by Iran's secret police, the SAVAK, that he lost a kidney. Yousefi said his family ultimately fled to Iraqi Kurdistan after Iranian government forces killed his grandfather, who was also a peshmerga soldier.
The overarching goal of the Iraq-based, Kurdish Iranian opposition groups is to carve out an autonomous Iranian Kurdistan territory on par with what the Kurds have achieved in Iraq.

Over the years, however, that goal has morphed into the larger aspiration of bringing down the entire Islamist regime in Iran.
"We have been fighting for Kurdish rights for more than 40 years; we were the first party in Iran and Kurdistan to respond to this regime," Alyar said of his group, the Komala Party of Iranian Kurdistan. "In any case, we are considering what is best for the Kurdish population, and we know the best solution is to remove this regime."
The Komala Party of Iranian Kurdistan abandoned direct military confrontation with Tehran's forces in 1995. Today, with about 1,000 peshmerga fighters based in Iraq, the armed opposition group simultaneously maintains sleeper cells throughout Iran, Alyar said in an earlier interview with The Daily Signal.

Those sleeper cells comprise "tens of thousands of covert operatives" ready for immediate action to help topple the government in Tehran, Alyar said.
Regarding the current tensions between the U.S. and Iran, Alyar said: "We will make the necessary assessments when it is time to use our peshmerga troops. If it is the right time, we will not hesitate."
In June, The Daily Signal visited the fortified headquarters of four Iraq-based, Kurdish Iranian opposition groups, including the Komala Party of Iranian Kurdistan and the Organization of Iranian Kurdistan Struggle.
At the time, Babeshex Husaini, 54, secretary general of the Organization of Iranian Kurdistan Struggle, told this correspondent that his group also maintains a network of sleeper cells within Iran prepared to support an armed, countrywide uprising.
Should the U.S. and Iran go to war, Yousefi said, Iranian Kurds would be an invaluable U.S. ally, especially if the mullahs fall and the U.S. is dragged into another postwar, nation-building quagmire, as critics describe Afghanistan and Iraq.
"The U.S. will win the war with Iran. But be sure that without the help of the Kurds, America itself will never succeed in running Iran, especially in the Kurdistan region," Yousefi said. "America cannot survive long after the war … without the help of Kurdish parties."
'We Are Not Safe'
A U.S. military strike on Iran likely would spur Tehran to retaliate against the Kurdish Iranian opposition groups based in Iraqi Kurdistan. Those groups already face the constant threat of attack from the Revolutionary Guard's Quds Force, as well as from Tehran's proxy militias, which operate with relative impunity in Iraq.
In 2014, Iranian operatives tried to assassinate Yousefi's father in Iraq, stabbing him in his car near the city of Sulaymaniyah.
"He lost his right eye but survived," Yousefi said.
In addition to assassination plots, Iranian forces frequently launch mortars and rockets at Kurdish Iranian enclaves. Iran also has launched missiles from its territory into Iraq to target Kurdish opposition groups.
In the wake of Friday's airstrike, Alyar said, his group is bracing for an uptick in Iranian attacks.
"The Islamist regime in Iran has always tried to harm us with terrorist actions, and now that they have lost their top commander, they have to respond," Alyar said.

"When they cannot do it against the United States, they will try to do it against us, because they consider us allies of the United States."